Unparalleled Legal Services
E Glanz Associates represents some of the most prominent and active real estate developers and investors in the region. Since our inception in 2008, we have developed a loyal client base and a sterling reputation in the market. We provide integrity and value-added representation for transactions of all sizes.
E Glanz Associates provides efficient and high-level legal services. Traditional law firm billing discourages efficiencies and encourages firms to overstaff matters, add marginally useful services, and draw out engagements.
Responsiveness and Technology
E Glanz Associates works with a select client base to provide superior responsiveness. We focus on utilizing the most up to date technology in transactional legal services as an asset and efficiency driver.
Intimate Understanding of Business Objectives
E Glanz Associates is fully immersed in the business and interacts with management on many levels to quickly understand the business objectives. Intimate understanding of the client's business objectives and concerns helps us offer the most effective and efficient representation.
Industry Wide Network of Contacts
E Glanz Associates adds value by making introductions to key people and businesses who can contribute to a real estate development or investment.
Experience and Philosophy
Evan began his legal career in real estate litigation for a top Philadelphia law firm and quickly realized a preference for transactional work. Moving back to his roots in New Jersey, Evan spent the next several years working for two of the largest and most respected law firms in New Jersey. Evan's legal and real estate experience further evolved as general counsel for a major regional development and construction company.
Evan's legal philosophy melds the best attributes from his professional experience by negotiating all deal points in a professional and effective manner and by providing the highest level of technical legal representation, while never losing focus on the ultimate business objectives and core concerns of the client.
Evan's core expertise lies in buying, selling, leasing and financing commercial properties, and counseling clients with regard to entity formation and joint venture structuring. Evan also has extensive experience in construction, mezzanine and permanent financing, construction contracting, opportunity zones, IRC Section 1031 tax-free exchanges, land use law, redevelopment agreements, pilot agreements, Brownfield's redevelopment, environmental due diligence and analysis, governmental incentives, ground leases, and commercial condominiums.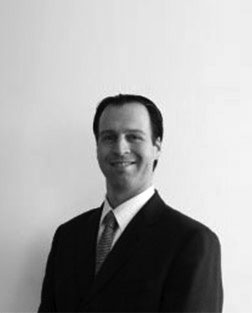 Evan lives in Basking Ridge with his wife and two children and grew up in Wyckoff, New Jersey. Evan is a cooking enthusiast and enjoys all sports and outdoor activities including skiing, golf, hiking, biking, and basketball. One of Evan's defining characteristics is his competitiveness, drive, and goal-oriented approach to both work and play. This was cultivated as Evan developed into a world-class fencer from high school through college.
Evan was a four-time varsity fencer and captain his senior year for the University of Pennsylvania. His fencing career highlights include multiple high school state championships, three-time NCAA fencing All-American honors, Junior World Team member competing in Budapest, Hungary, and United States Olympic Festival silver medalist.
Evan has more than 20 years of both legal and business experience in the real estate industry. Prior to founding E Glanz Associates in 2008, Evan was general counsel for J.G. Petrucci Co., Inc., a regional development and construction company active in New Jersey and Pennsylvania. Prior to going in the house, Evan worked for two large law firms Gibbons, PC in Newark, New Jersey and Brach, Eichler in Roseland, New Jersey.
Evan's experience also includes real estate litigation with Marshall, Dennehey, Coleman, Warner & Goggin, a top Philadelphia law firm, and a clerkship with The Honorable Ronald E. Bookbinder - NJ Superior Court in Burlington County, NJ. During summers of law school Evan clerked for Manta & Welge an environmental law firm and for The Honorable Jerome Simandle, US Federal Court, Camden, NJ. Prior to law school, Evan founded and operated Sealrite, a successful driveway sealing, and repair business.